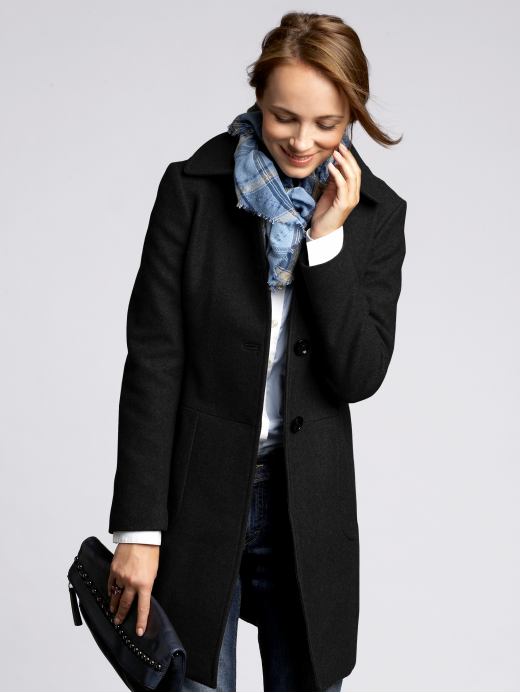 You have a few more hours... today at Banana Republic, all outer wear is 55% off! Everything in the store is 25% off today, plus outerwear is an extra 30% off. !!
I saw the 30% online, and went to the store to try on a coat to see what size I would need - and saw not only was it 30% in the store too, but also 25% off today as well. So lucky. I saw this "lady coat" on the website and really liked it. I've been wanting a longer, black thin wool coat for a while. It just doesn't get very cold here in Memphis (to me) so my big bulky black wool coat is a little much a lot of the time. Plus, the one I already have is shorter, so the breeze can blow up it at time.
Anywho, if you are looking for a new winter coat or jacket - today is the day to buy!